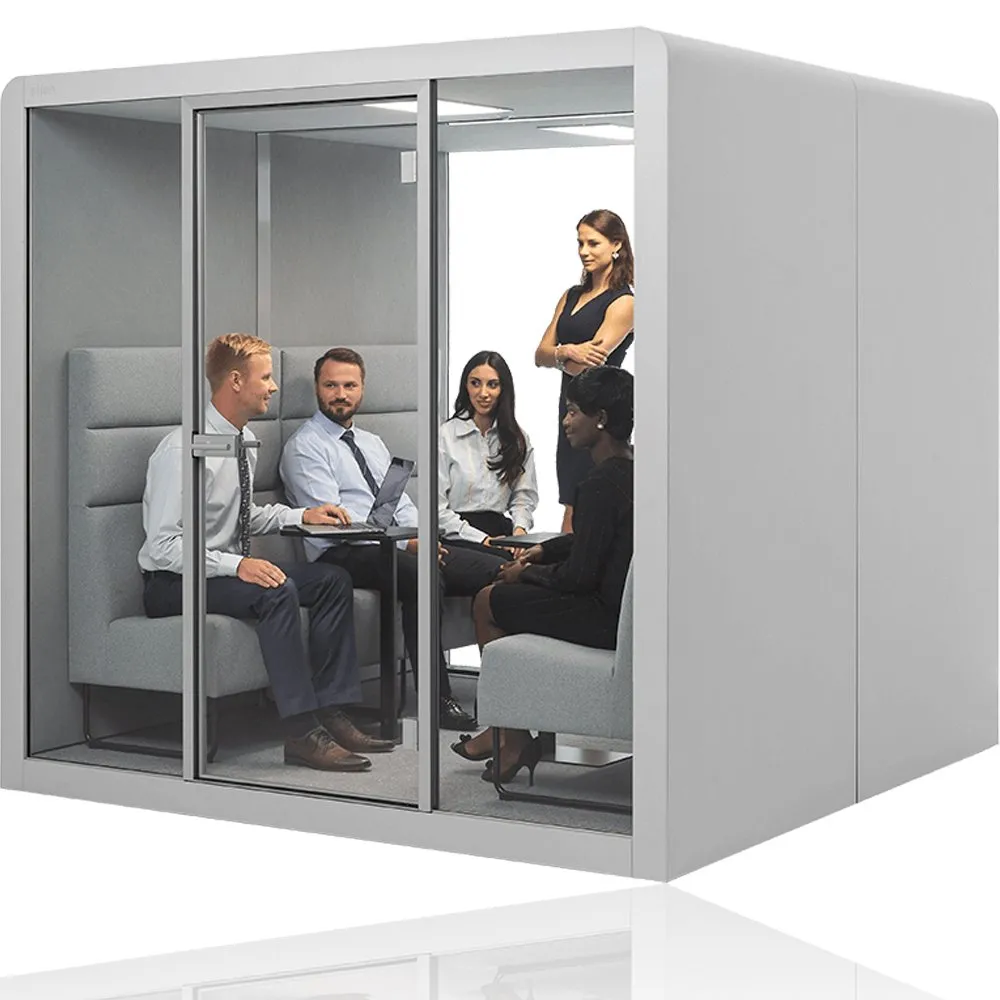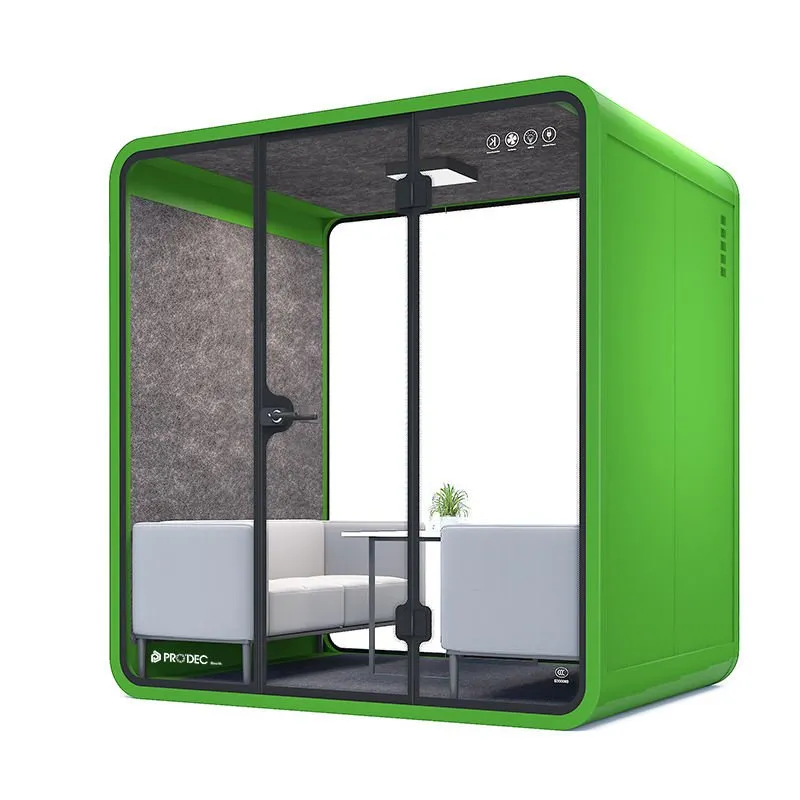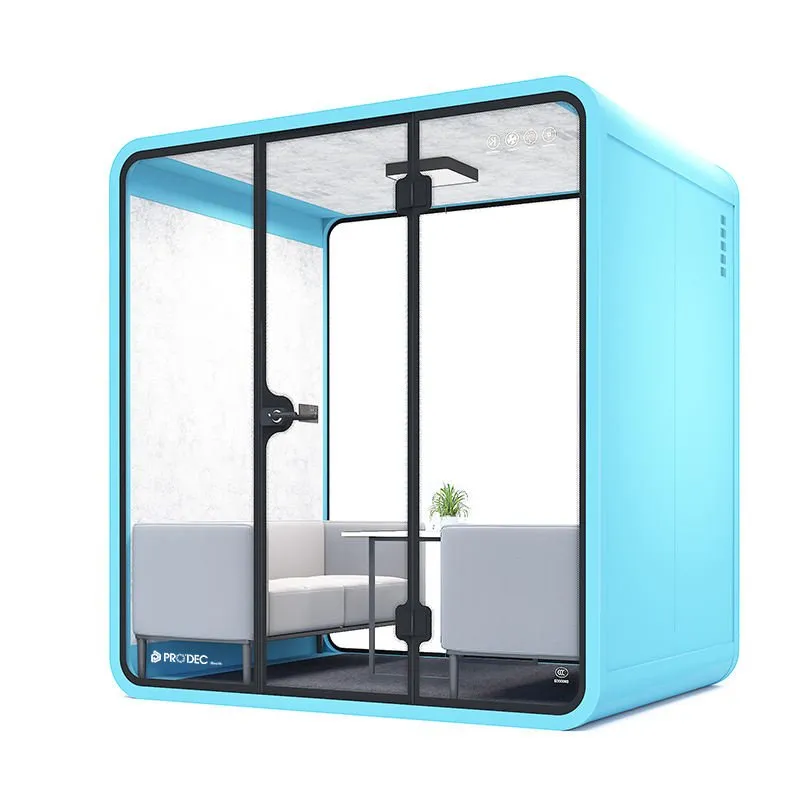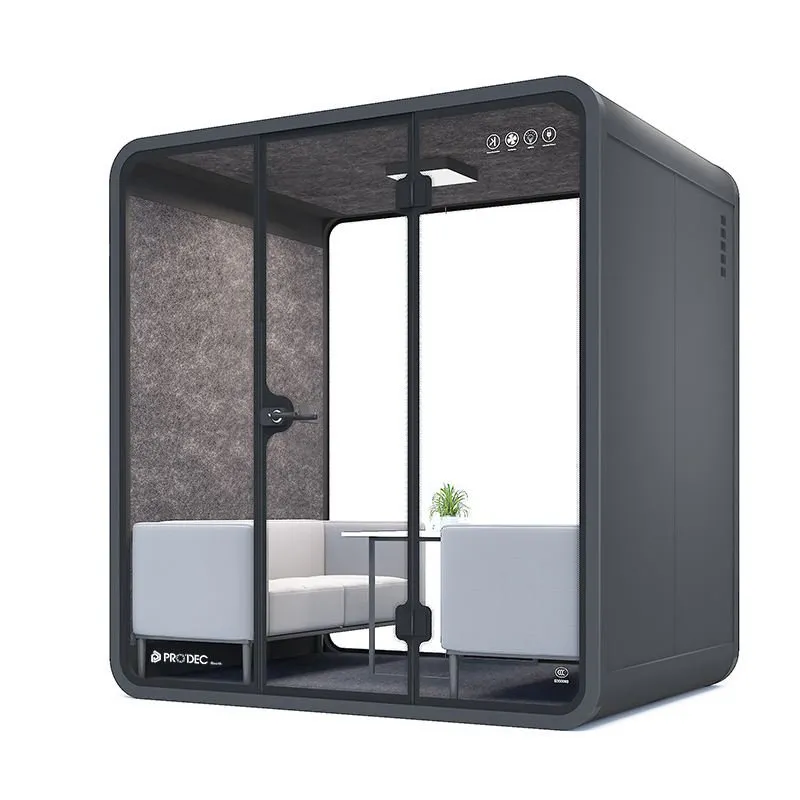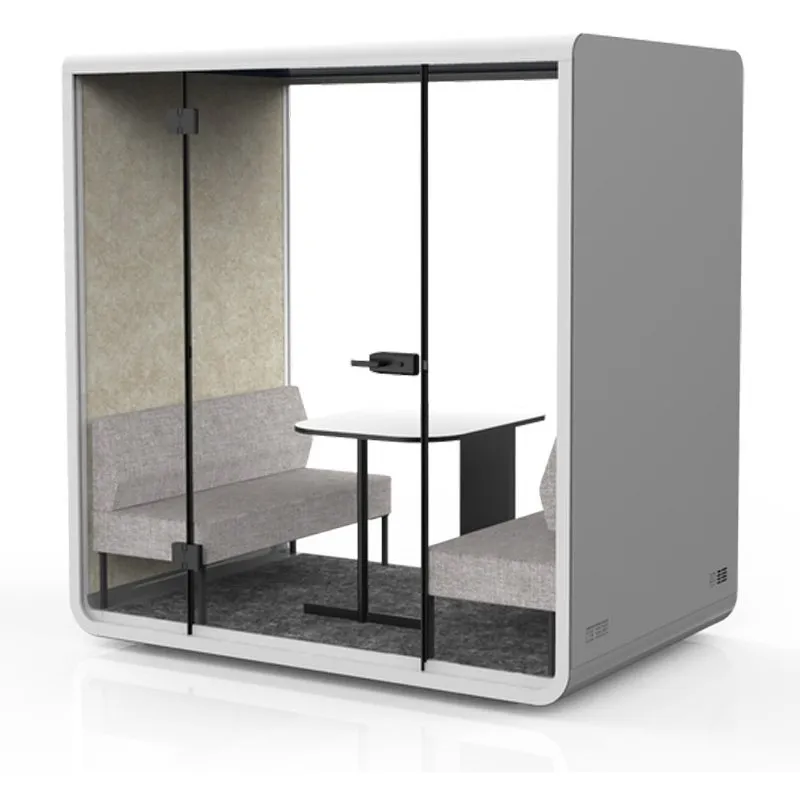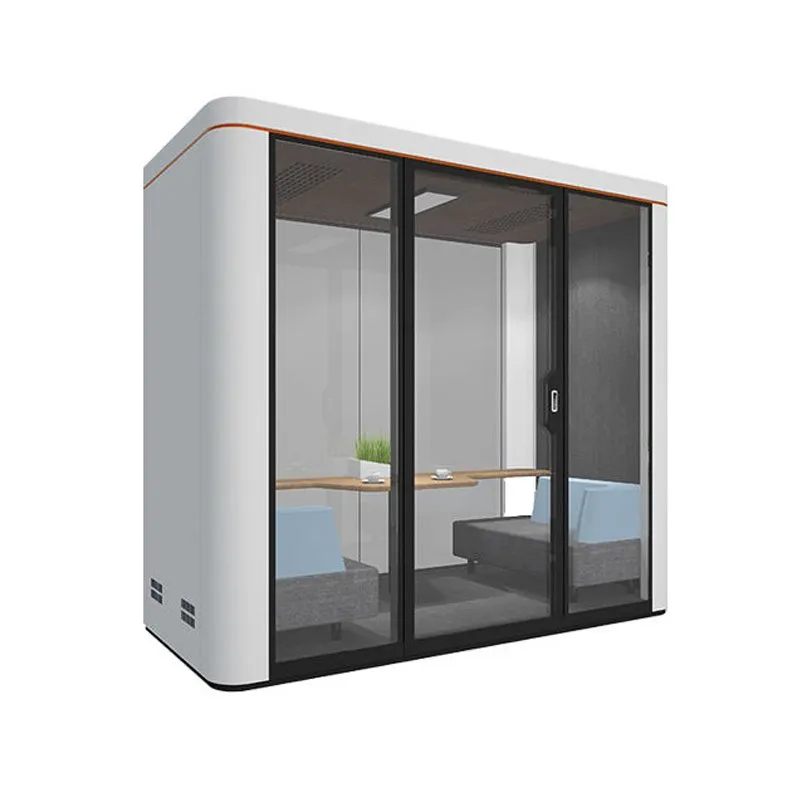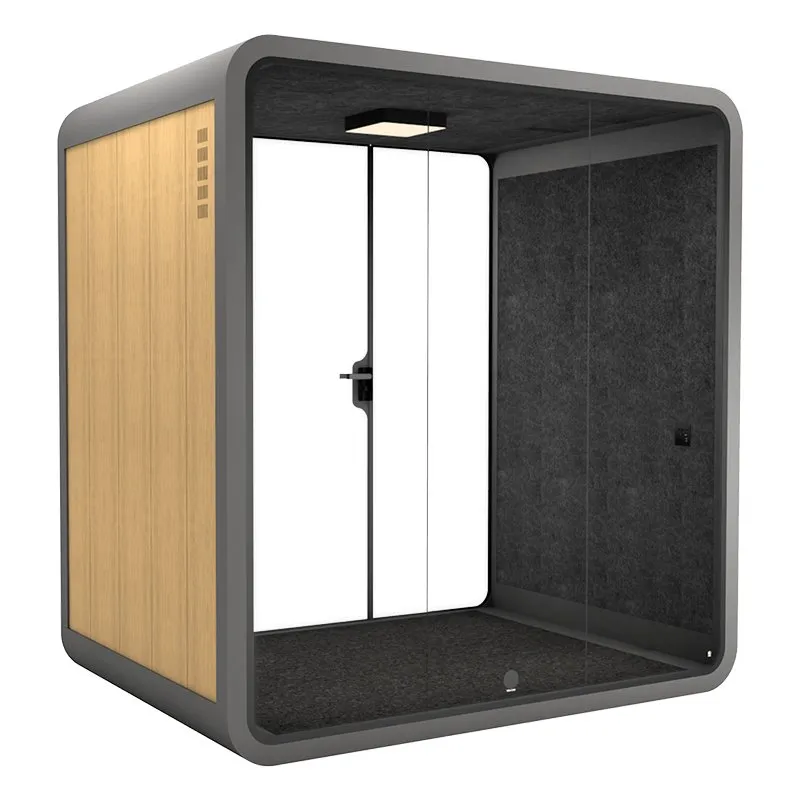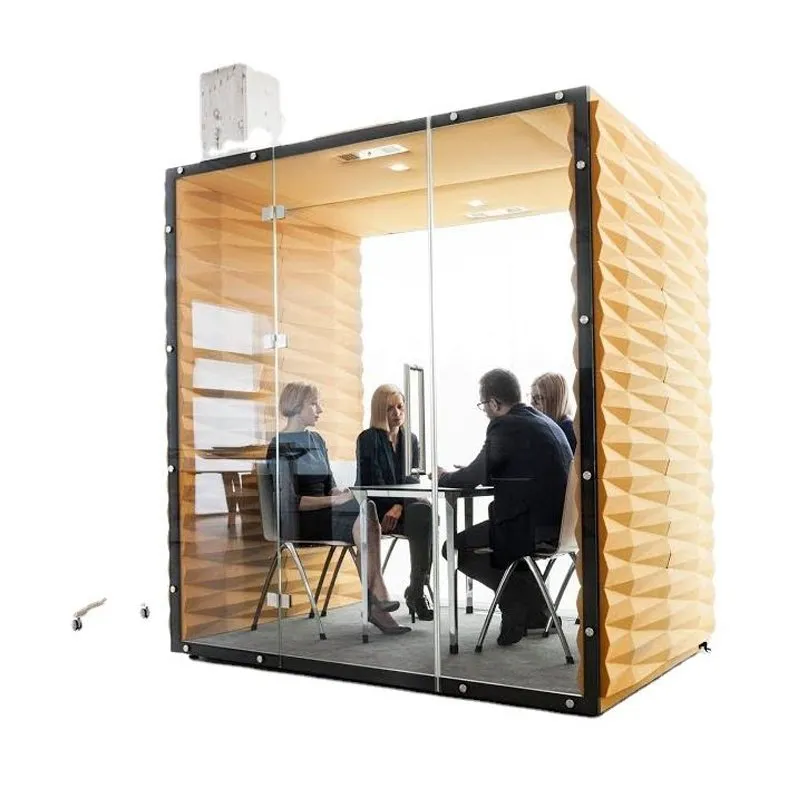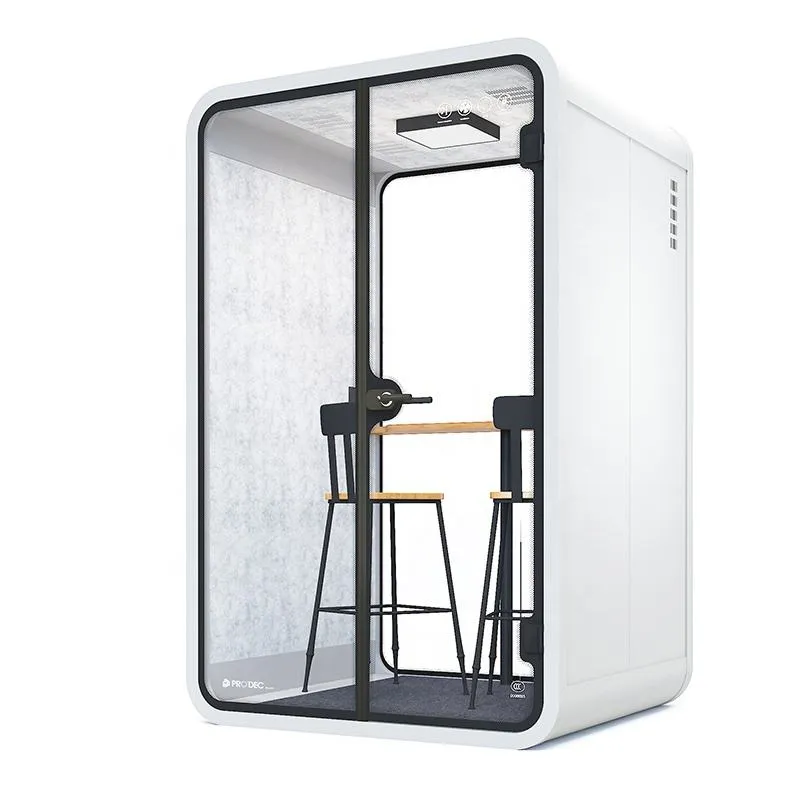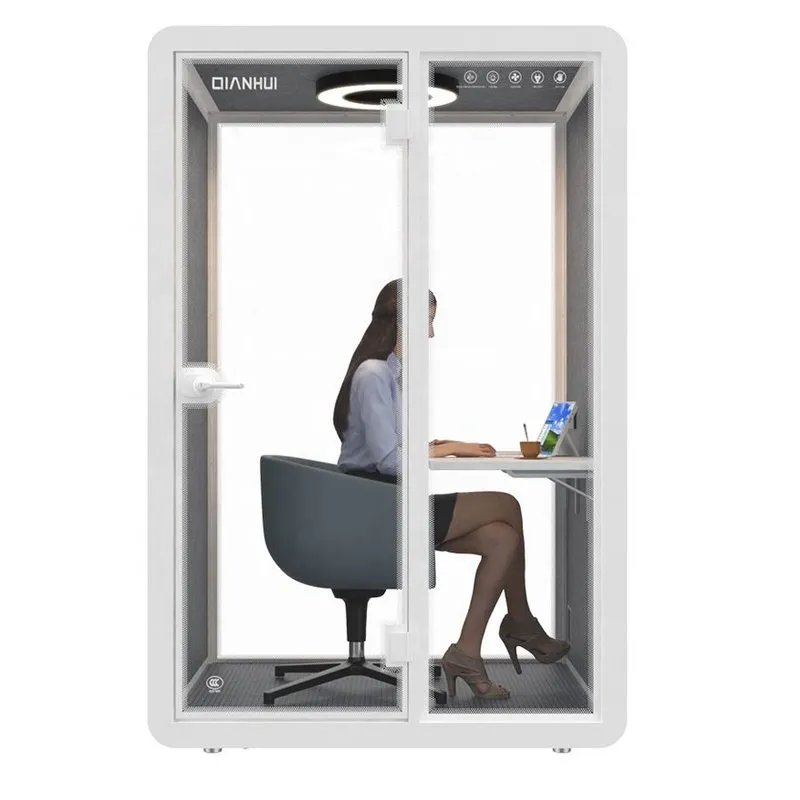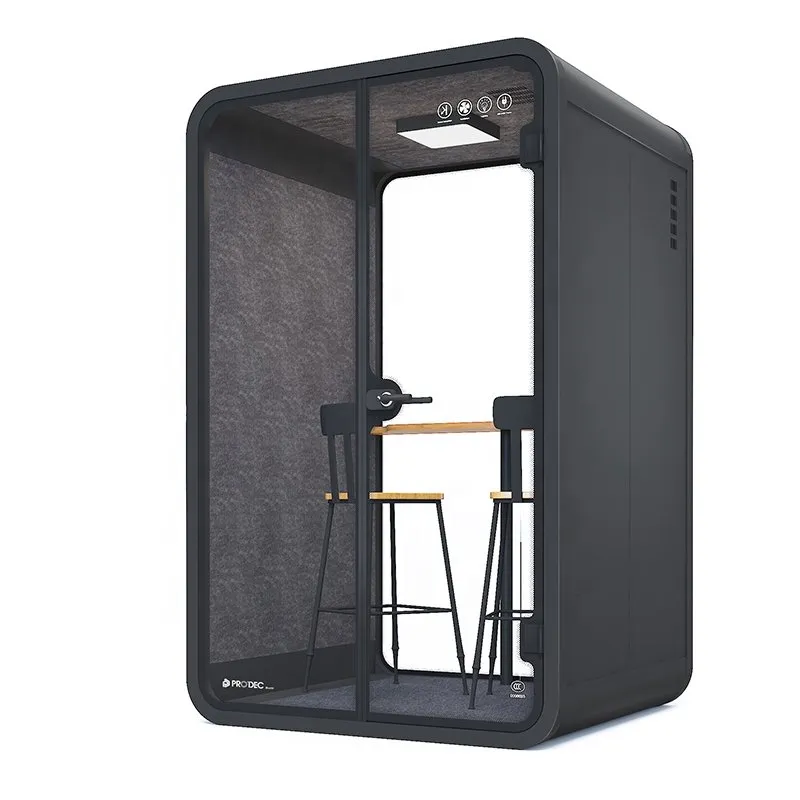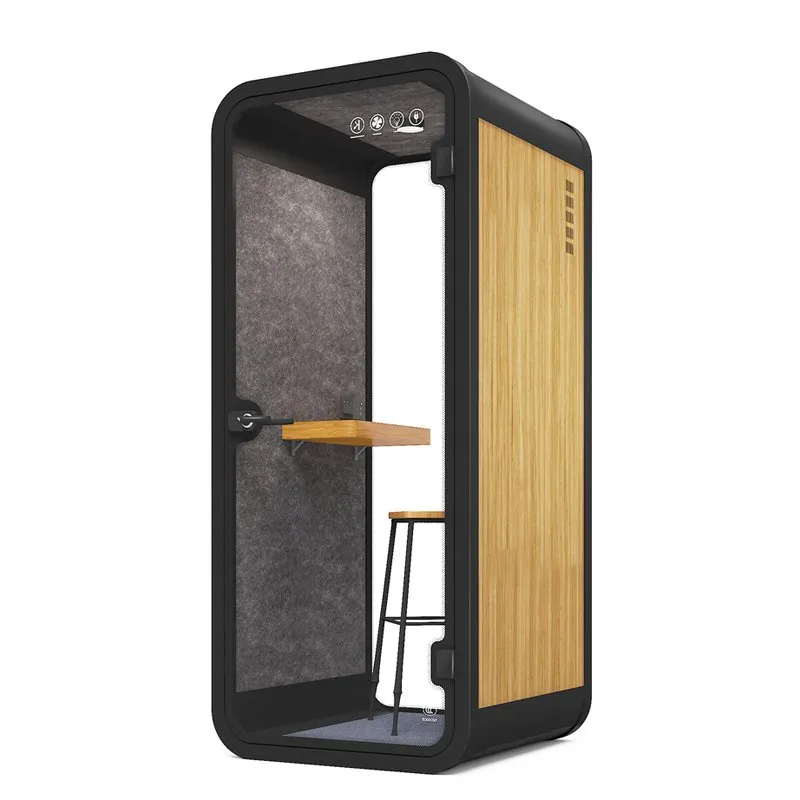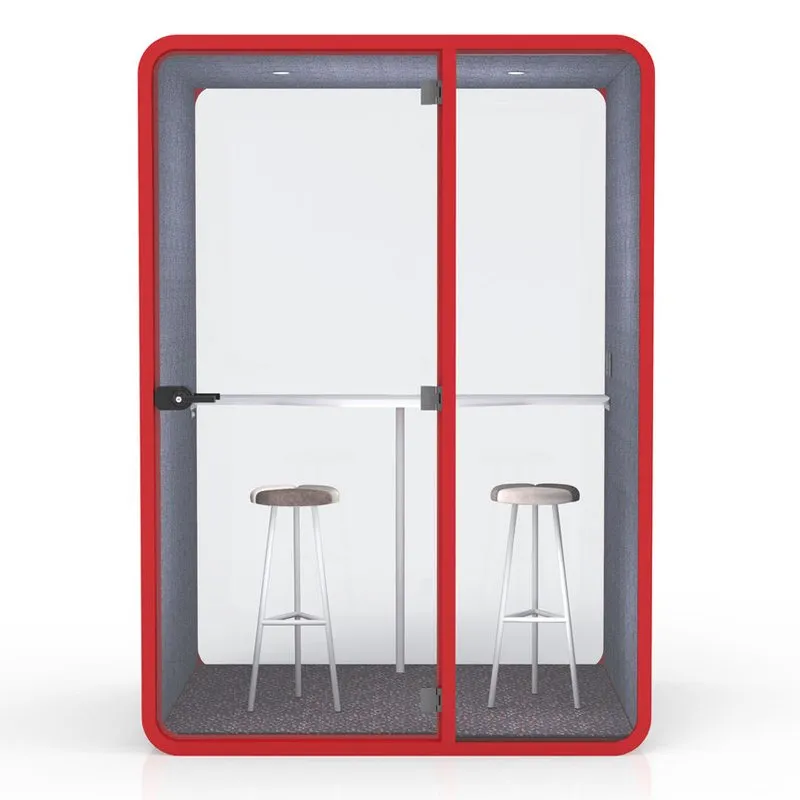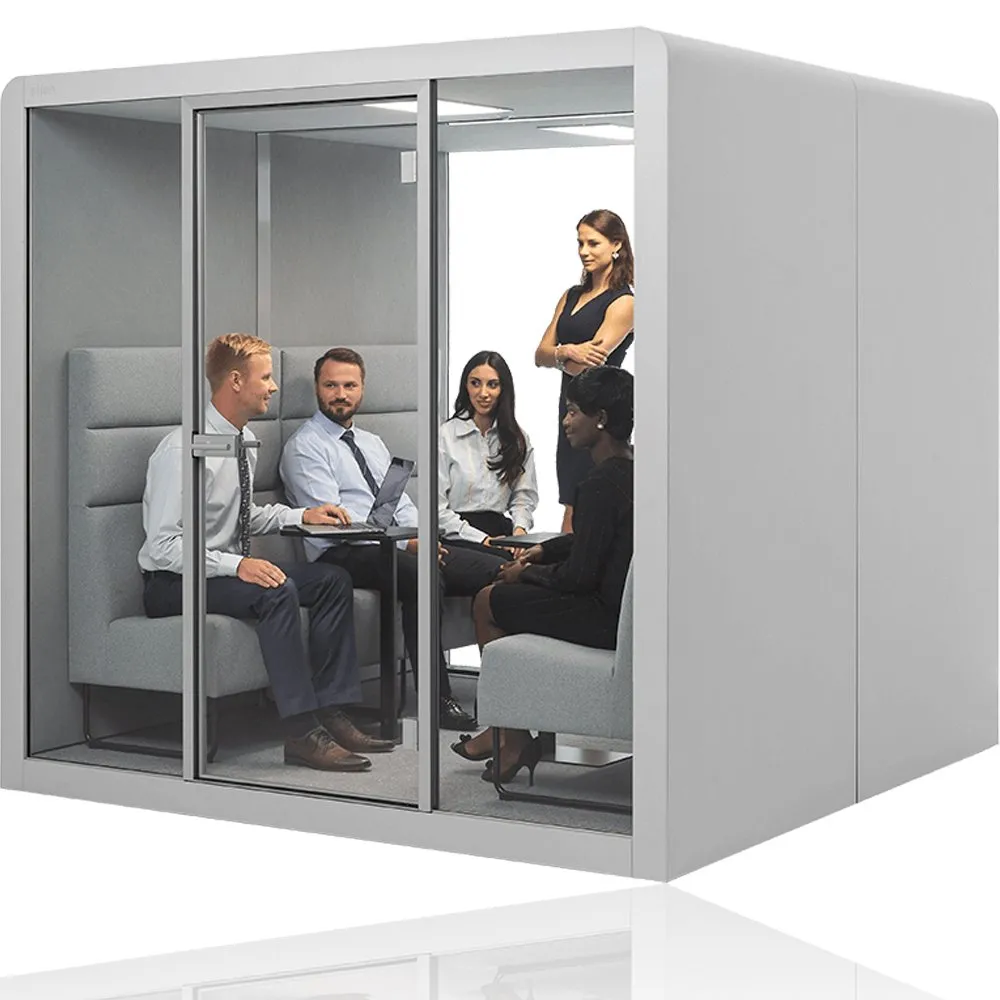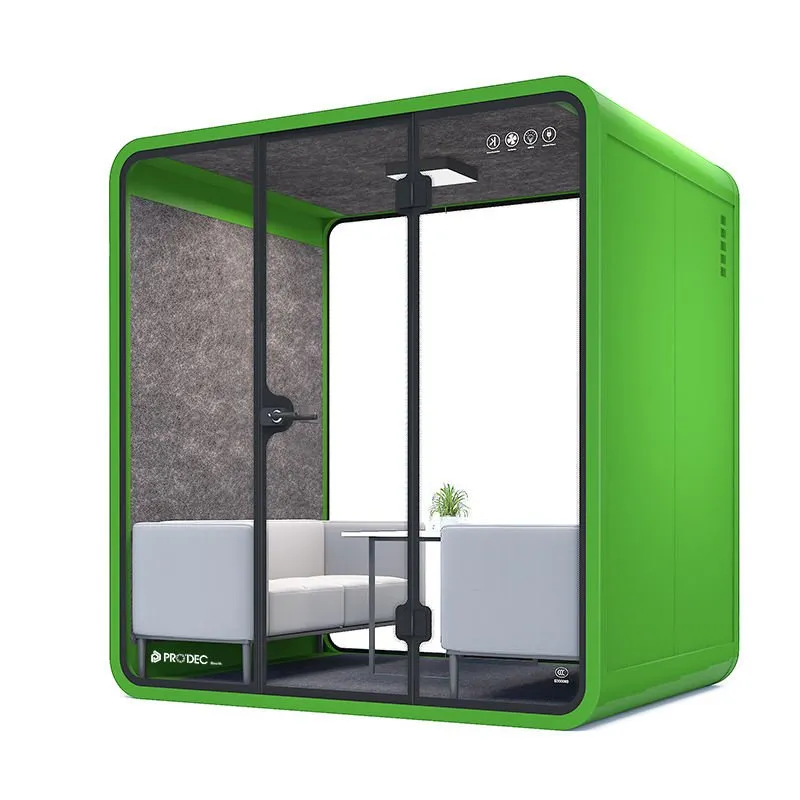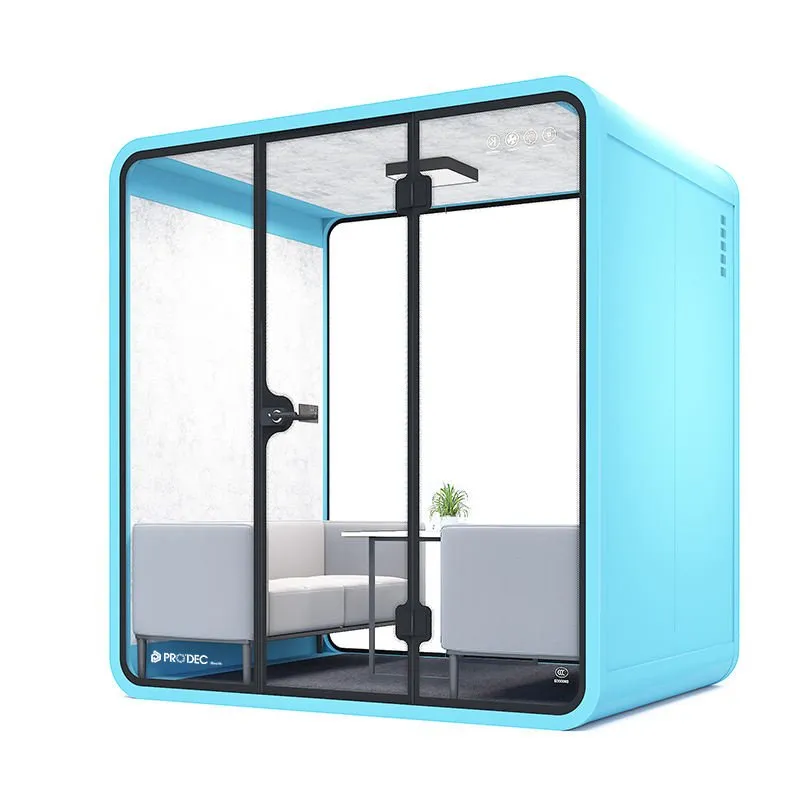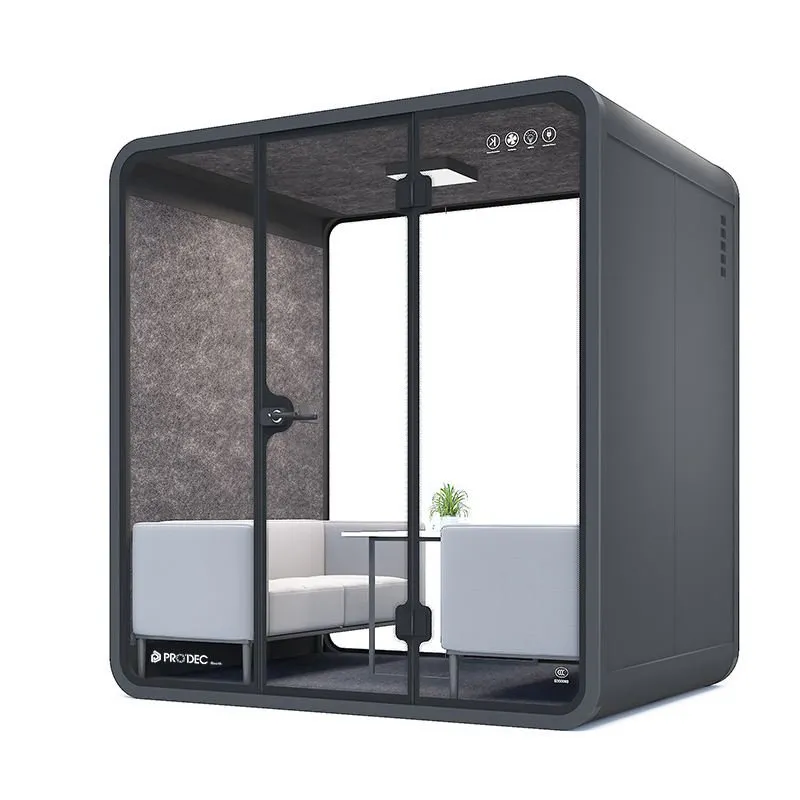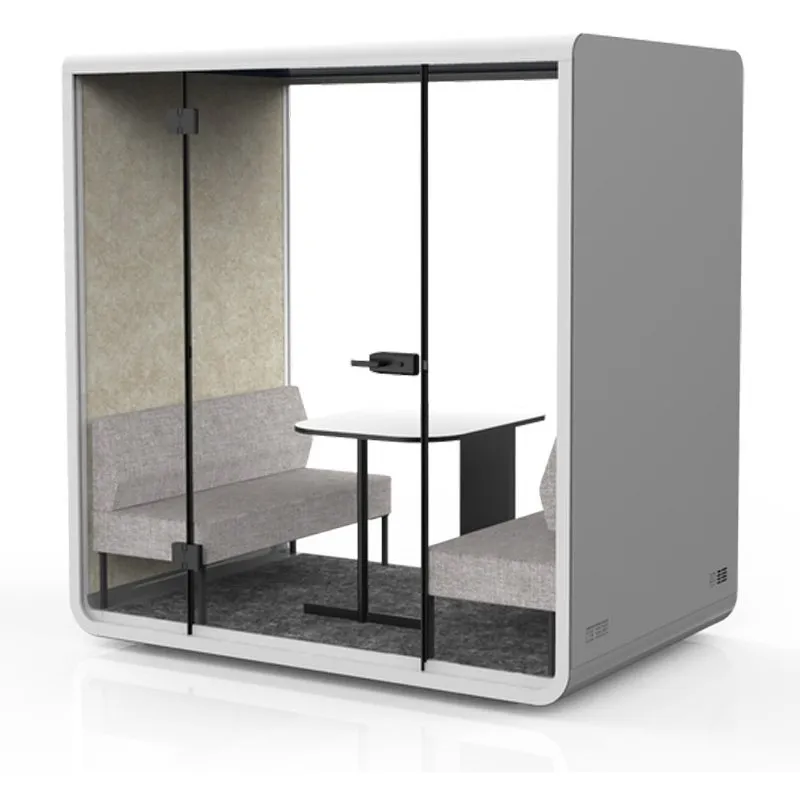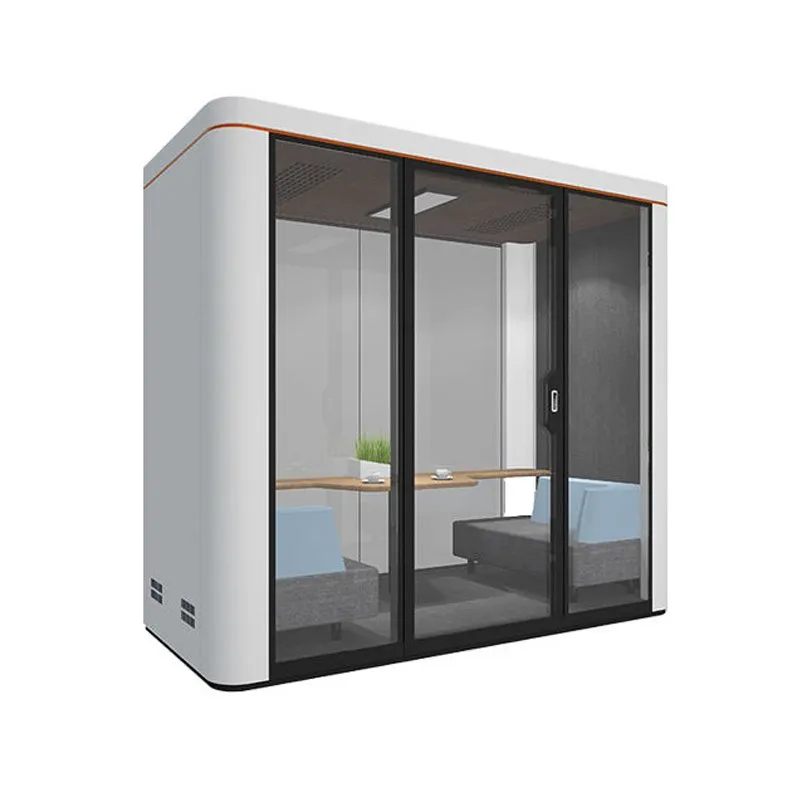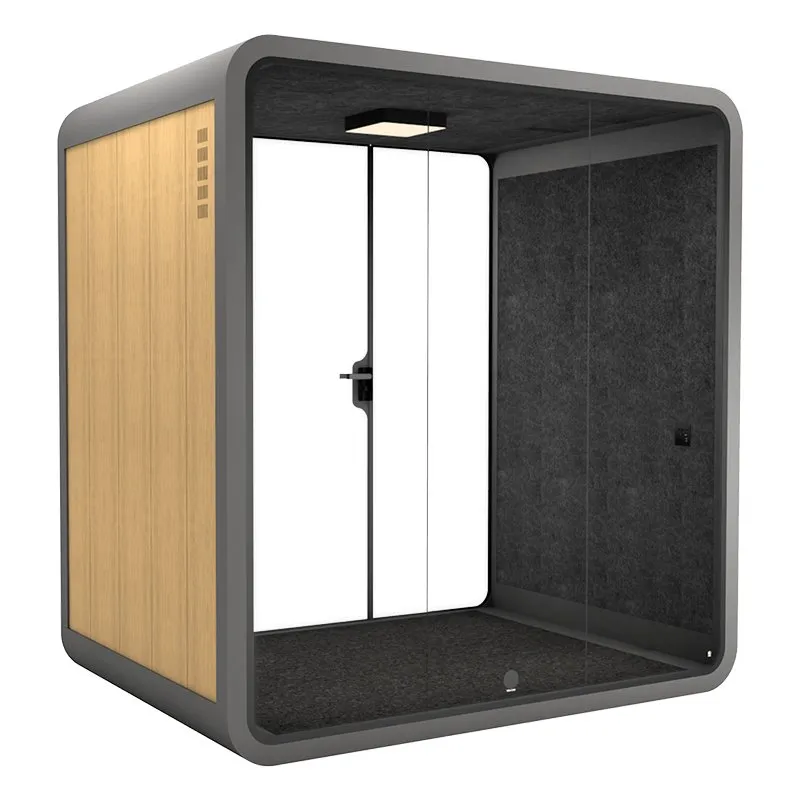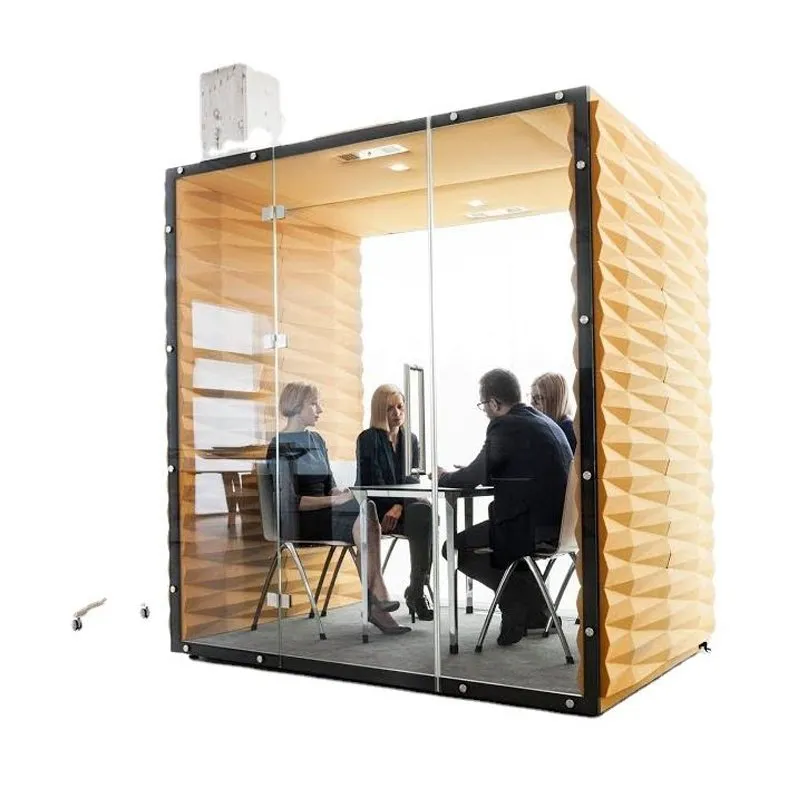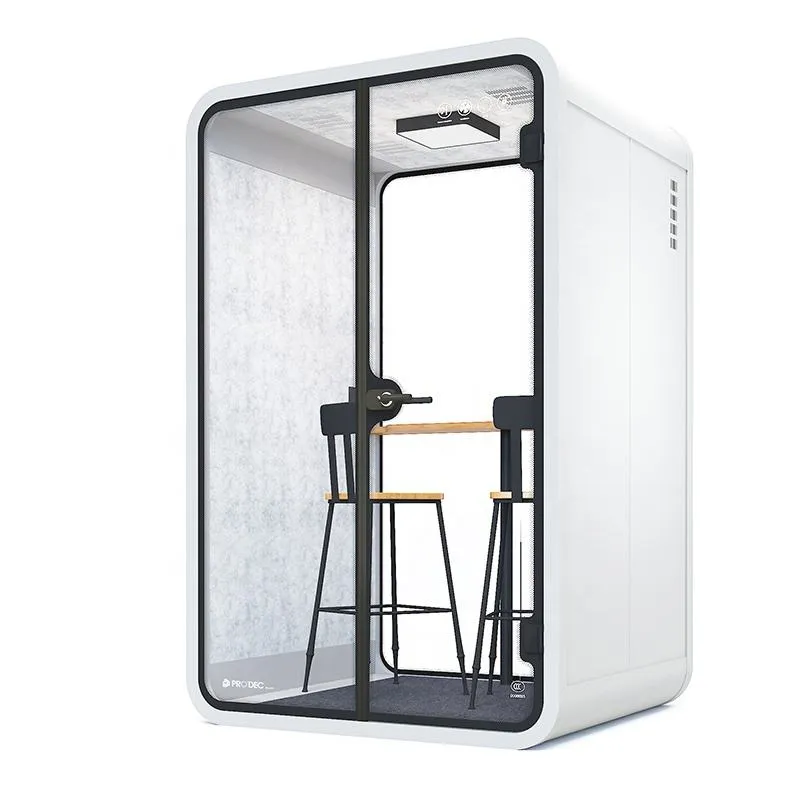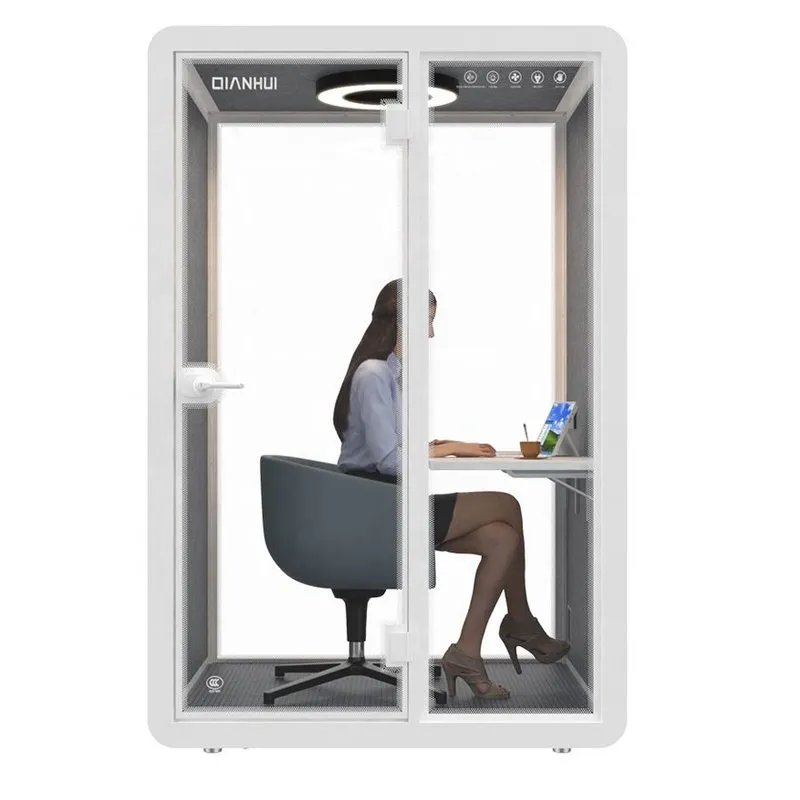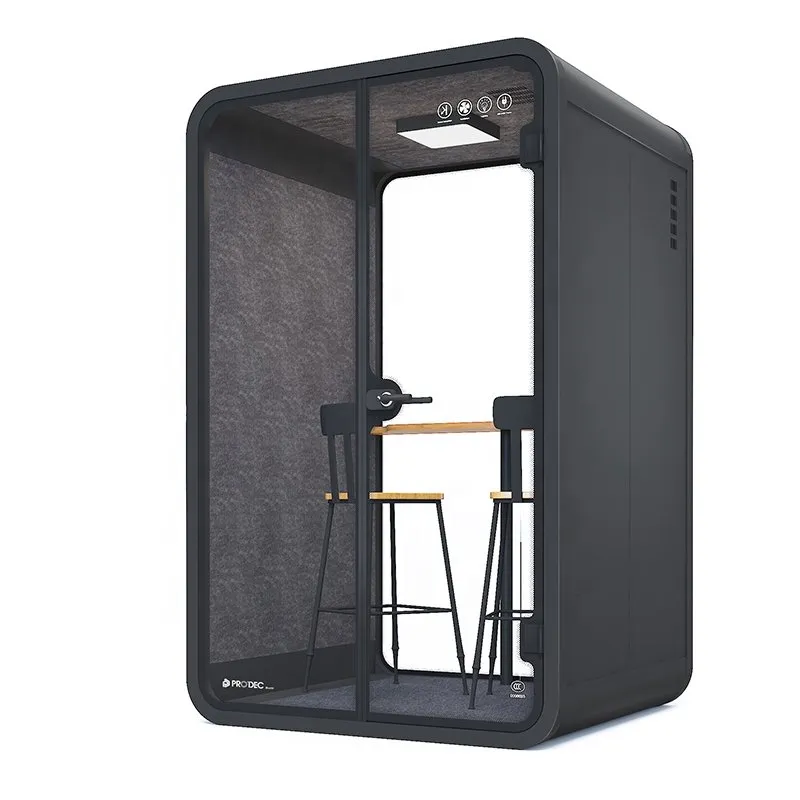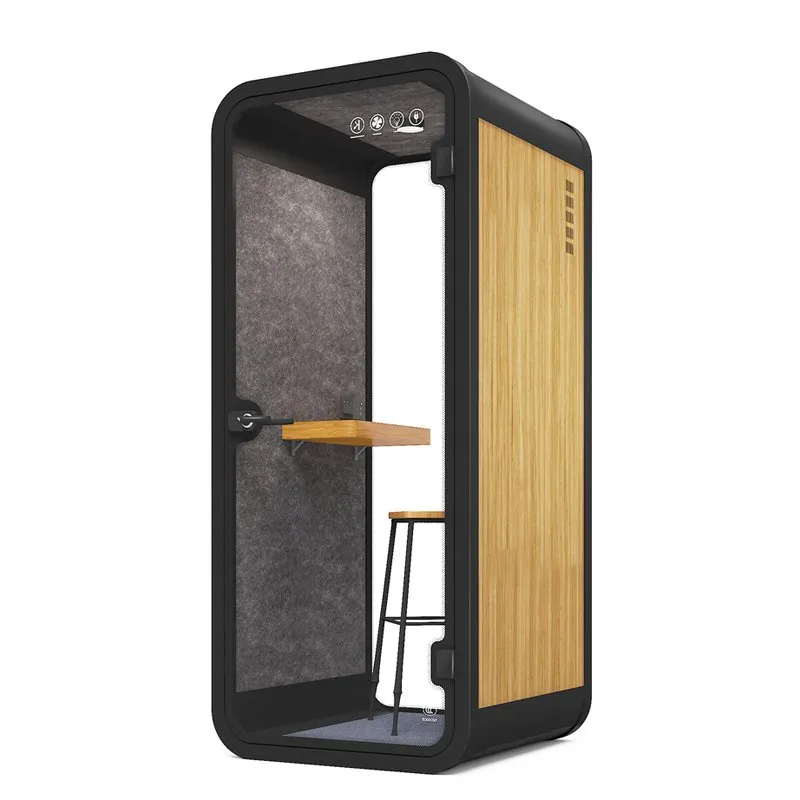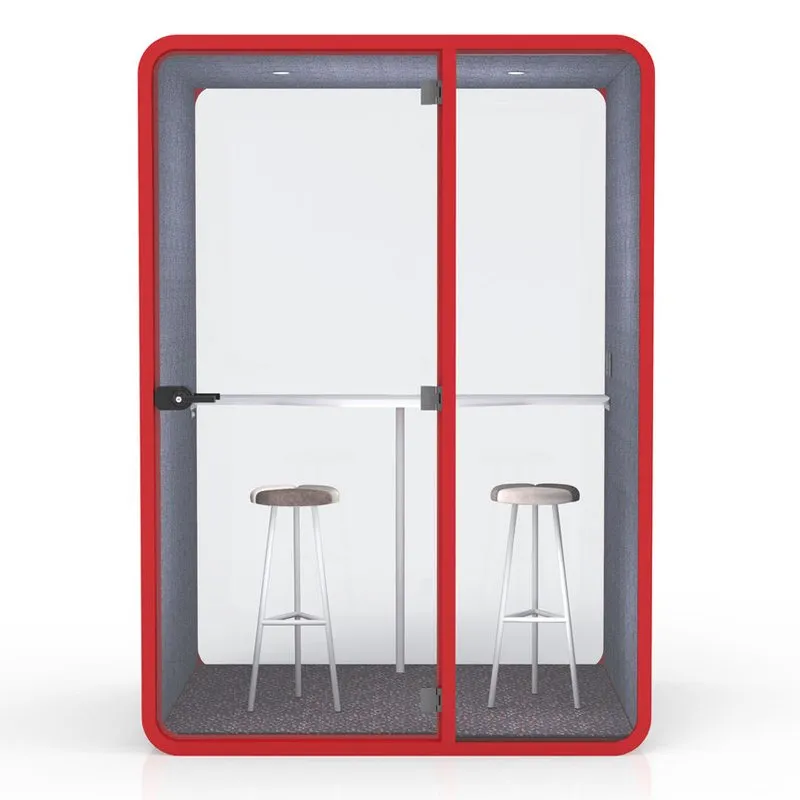 SILENCE BOOTH
تفاصيل المنتج
PRODUCT INTRODUTION
MEETING POD TEAMWORK SPACE
In open-plan office environment, a private and soundproof phone booth is
indispensable, but this problem has not been solved .Imagine in the communication with customers, whether your background noise may be the bad experience to the customers?Are you worried that your phone call may affect your colleagues?
Theres only one conference room in most of companies, which can not meet the requirements of two meetings at the same time Most of the time, a 2-6 persons group meeting only requires a small space for internal meetings and negotiating with customers Our Silence Booth can perfectly solve this demand and fully improve the efficiency of the meetings.
Product Feature
1.Sound Insulation
In our designing process, we fully utilize acoustic simulation software, while preserving soundproofing as to iterate and obtain optimal acoustic performance.
Our booth is consistent with the slandard of environmental rating design value:Rw+Ctr 30db(+5db) and RT0.25s(+0.1s).
2.Ventilation Fan
Low noise air ventilation system with maze-like internal layout to ensure necessary air circulation in three minutes, while preserving soundproofing attributes of the booth.
3.Lighting
Equipped with 4000k daylight color temperature LED lighting system 150LX, it would satisfy the needs of normal activities. In the event of additional power requirements, a backup power supply is readily installed inside the booth.
4. 22V Power
Our booth is equipped with 12V-USB power supply and power rated for 100-240V/50-60HZ, complying with common equipment requirements.
Hook and Loop Fasteners
Magic tape band is used for the back side installation of acoustic materials. It is environmentally friendly and tasteless, comply with European ROHS standard.Stable and fast installation facilitates repeated used in the future.The material and application design of magic tape has successfully constructed a model which is easy to disasseble and assemble several times.
5.Sound Insulation Tempered Glass
With multiple laboratory tested results, conventional glass is not able to fulfill our needs to achieve our desired noise reduction performance, we had tested and chosen to use double-glazing glass.
6.Modular Felt
Based on non-vulcanized butyl rubber, covered by adhesive PE staple fiber weaving surface and attached to contact-type overhead cushion, the modular felt is moisture-proof, anti-mildew, easy to clean and easy to maintain.
Our material selection combined with acoustic design, we have successfully to find the best ration for sound absorption, noise reduction and vibration insulation.
*Color and shape customization and other needs, please consult customer service.*